Art of photography is not graphic art
---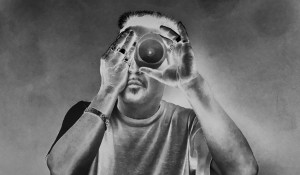 Born and raised in Montreal, Canada, Indiefotog discovered photography at the early age of eight and the passion that ensued led him to start working as a freelance photographer in the mid-eighties. His main activities revolved around local newspapers and magazines as well as non profit organizations. Nevertheless, he managed to find the time between assignments to wander the streets of Montreal in search of the «perfect pic», hoping one day he could spend all of his time doing street photography.
Attracted to Black and White whether on Film or Digital, he stayed the course to this day, making it his signature, under which we notice his approach to post-processing: nothing more than slight dodging or burning. About this, Indiefotog would say: «The art of photography is not graphic art» He emphasizes : «I don't like to over-do a picture; the end-result must reflect my personal vision, without involving additional elements (filters, graphic effects, etc)». His use of reflections (lights, store windows, etc.) proves it!
It took a while but finally, he now concentrate on his true love: walking the streets waiting for the precise moment when man interacts in a special way with its urban environment. A bit more than three years ago he had the chance to visit Prague, Czech Republic: he instantly fell in love with the city. He now travels 2 or 3 times a year to the Czech capital, gathering street memories. Indiefotog currently lives in Montreal.
---